Image

Image

Image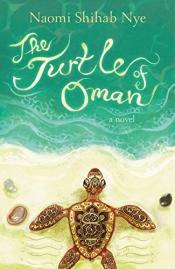 The Turtle of Oman by Naomi Shihab Nye [2014]
Setting: Oman
Suggested Age Range: 8-12 years
Aref Al-Amri does not want to leave Oman. He does not want to leave his elementary school, his friends, or his beloved grandfather, Siddi. He does not want to live in Ann Arbor, Michigan, where his parents will go to graduate school. His mother is desperate for him to pack his suitcase—but he refuses. Finally, she calls Siddi for help. But rather than pack, Aref and Siddi go on a series of adventures. They visit the camp of a thousand stars deep in the desert, they sleep on Siddi's roof, they fish in the Gulf of Oman and dream about going to India, they travel to the nature reserve to watch the sea turtles. At each stop, Siddi finds a small stone that he later slips into Aref's suitcase—mementos of home.
Image

Image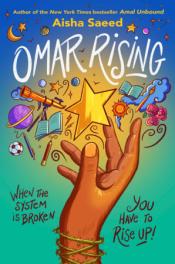 Omar Rising by Aisha Saeed [2022]
Setting: Pakistan 
Suggested Age Range: 10-14 years
Omar knows his scholarship to Ghalib Academy Boarding School is a game changer, providing him - the son of a servant - with an opportunity to improve his station in life. He can't wait to experience all the school has to offer, especially science club and hopefully the soccer team; but when he arrives, his hopes are dashed. First-year scholarship students aren't allowed to join clubs or teams - and not only that, they have to earn their keep doing menial chores. At first Omar is dejected - but then he gets angry when he learns something even worse - the school deliberately "weeds out" kids like him by requiring them to get significantly higher grades than kids who can pay tuition, making it nearly impossible for scholarship students to graduate. It's a good thing that in his favorite class, he's learned the importance of being stubbornly optimistic. So with the help of his tightknit new group of friends - and with the threat of expulsion looming over him - he sets out to do what seems impossible: change a rigged system.
Image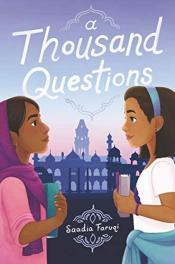 A Thousand Questions by Saadia Faruqi [2020]
Setting: Pakistan
Suggested Age Range: 8-12 years
Mimi is not thrilled to be spending her summer in Karachi, Pakistan, with grandparents she's never met. Secretly, she wishes to find her long-absent father, and plans to write to him in her beautiful new journal.
The cook's daughter, Sakina, still hasn't told her parents that she'll be accepted to school only if she can improve her English test score—but then, how could her family possibly afford to lose the money she earns working with her Abba in a rich family's kitchen?
Although the girls seem totally incompatible at first, as the summer goes on, Sakina and Mimi realize that they have plenty in common—and that they each need the other to get what they want most.
Image

Image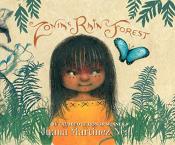 Zonia's Rain Forest by Juana Martinez-Neal [2021]
Setting: Peru
Suggested Age Range: 4-8 years
Zonia's home is the Amazon rain forest, where it is always green and full of life. Every morning, the rain forest calls to Zonia, and every morning she answers. She visits the sloth family, greets the giant anteater, and runs with the speedy jaguar. But one morning, the rain forest calls to her in a troubled voice. How will Zonia answer?
Acclaimed author-illustrator Juana Martinez-Neal explores the wonders of the rain forest with Zonia, an Asháninka girl, in her joyful outdoor adventures. The engaging text emphasizes Zonia's empowering bond with her home, while the illustrations—created on paper made from banana bark—burst with luxuriant greens and delicate details. Illuminating back matter includes a translation of the story in Asháninka, information on the Asháninka community, as well as resources on the Amazon rain forest and its wildlife.
Image

Image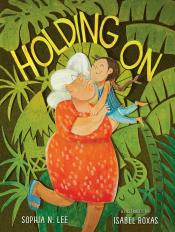 Holding On by Sophia N. Lee [2022]
Setting: Philippines
Suggested Age Range: 4-8 years 
There is always singing in Lola's house. Sammy Davis Jr. in the morning, Dean Martin in the afternoon, and all throughout the evening, old Tagalog love songs from Nora Aunor, Basil Valdez, and more. Lola always says: "If you want to hold on, you gotta sing your songs."
Her granddaughter tucks these sounds and Lola's wisdom deep within her heart. And when Lola starts slipping into silence and stillness, she helps Lola hold on, piece by piece, with the joy and music that Lola taught her.
Image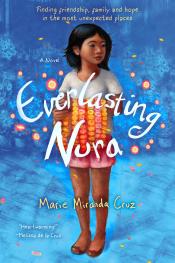 Everlasting Nora by Marie Miranda Cruz [2018]
Setting: Philippines
Suggested Age Range: 9-11 years
After a family tragedy results in the loss of both father and home, 12-year-old Nora lives with her mother in Manila's North Cemetery, which is the largest shanty town of its kind in the Philippines today.
When her mother disappears mysteriously one day, Nora is left alone.
With help from her best friend Jojo and the support of his kindhearted grandmother, Nora embarks on a journey riddled with danger in order to find her mom. Along the way she also rediscovers the compassion of the human spirit, the resilience of her community, and everlasting hope in the most unexpected places.
Image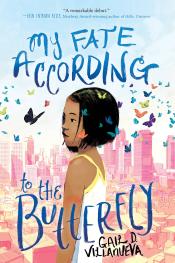 My Fate According to the Butterfly by Gail D. Villanueva [2019]
Setting: Philippines
Suggested Age Range: 8-12 years
When superstitious Sab sees a giant black butterfly, an omen of death, she knows that she's doomed! According to legend, she has one week before her fate catches up with her -- on her 11th birthday. With her time running out, all she wants is to celebrate her birthday with her entire family. But her sister, Ate Nadine, stopped speaking to their father one year ago, and Sab doesn't even know why. If Sab's going to get Ate Nadine and their father to reconcile, she'll have to overcome her fears -- of her sister's anger, of leaving the bubble of her sheltered community, of her upcoming doom -- and figure out the cause of their rift.
So Sab and her best friend Pepper start spying on Nadine and digging into their family's past to determine why, exactly, Nadine won't speak to their father. But Sab's adventures across Manila reveal truths about her family more difficult -- and dangerous -- than she ever anticipated. Was the Butterfly right? Perhaps Sab is doomed after all!
Image

Image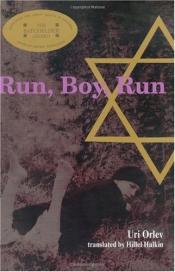 Run, Boy, Run by Uri Orlev [2003]
Setting: Poland
Suggested Age Range: 14+
Run, Boy, Run is the extraordinary account of one boy's survival of the Holocaust. Srulik is only eight years old when he finds himself all alone in the Warsaw ghetto. He escapes into the countryside where he spends the ensuing years hiding in the forest, dependent on the sympathies and generosity of the poor farmers in the surrounding area. Despite the seemingly insurmountable odds, several chases, captures, attempted executions, and even the loss of his arm, Srulik miraculously survives.
Image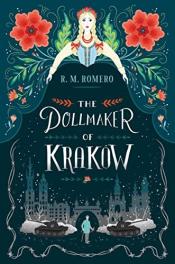 The Dollmaker of Krakow by R. M. Romero [2017]
Setting: Poland
Suggested Age Range: 8-12 years
In the land of dolls, there is magic.
In the land of humans, there is war.
Everywhere there is pain.
But together there is hope.
Karolina is a living doll whose king and queen have been overthrown. But when a strange wind spirits her away from the Land of the Dolls, she finds herself in Krakow, Poland, in the company of the Dollmaker, a man with an unusual power and a marked past.
The Dollmaker has learned to keep to himself, but Karolina's courageous and compassionate manner lead him to smile and to even befriend a violin-playing father and his daughter--that is, once the Dollmaker gets over the shock of realizing a doll is speaking to him.
But their newfound happiness is dashed when Nazi soldiers descend upon Poland. Karolina and the Dollmaker quickly realize that their Jewish friends are in grave danger, and they are determined to help save them, no matter what the risks.
Image

Image
The Lizard by José Saramago [2019]
Setting: Portugal
Suggested Age Range: 6-9 years
When a lizard appears in the neighborhood of Chiado, in Lisbon, it surprises passers-by, and mobilizes firefighters and the army.
Image

Image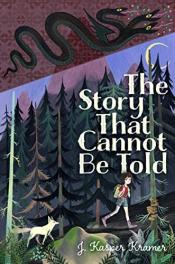 The Story that Cannot Be Told by J. Kasper Kramer [2019]
Setting: Romania
Suggested Age Range: 8-12 years
Ileana has always collected stories. Some are about the past, before the leader of her country tore down her home to make room for his golden palace; back when families had enough food, and the hot water worked on more than just Saturday nights. Others are folktales like the one she was named for, which her father used to tell her at bedtime. But some stories can get you in trouble, like the dangerous one criticizing Romania's Communist government that Uncle Andrei published—right before he went missing.
Fearing for her safety, Ileana's parents send her to live with the grandparents she's never met, far from the prying eyes and ears of the secret police and their spies, who could be any of the neighbors. But danger is never far away. Now, to save her family and the village she's come to love, Ileana will have to tell the most important story of her life.
Image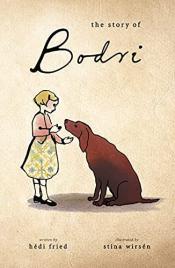 The Story of Bodri by Hédi Fried [2021]
Setting: Romania
Suggested Age Range: 6-10 years
Hédi spends her days playing with her dog Bodri in the park, but her quiet world starts to crumble the day she hears Adolf Hitler on the radio. Germany's leader hates her and her family, just because they are Jewish. And Hitler doesn't even know them—it doesn't make any sense. Soon Nazi Germany invades Hédi's country, and her life changes forever.
Inspired by the author's experiences.
Image

Image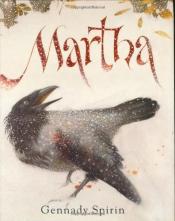 Martha by Gennady Spirin [2005]
Setting: Russia
Suggested Age Range: 4-8 years
This is Gennady Spirin's own dear story about the day his son Ilya found a crow with a broken wing, and brought it home. The veterinarian told the boy that it would never fly again. "Put it to sleep!" he urged the parents. But the wild crow-Martha, they called her-was full of surprises. She most certainly made their home, her home, and one day she did fly! Would there be one more surprise? When she flew away that fall, would she return again?
With Gennady Spirin's beautiful and delicate watercolor illustrations and the sweet memory of Martha's year as his guide, Martha takes flight once again.
Image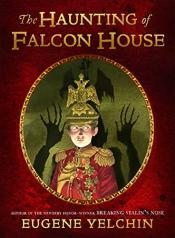 The Haunting of Falcon House by Eugene Yelchin [2016]
Setting: Russia
Suggested Age Range: 9-12 years
A long undisturbed bedroom. A startling likeness. A mysterious friend.
When twelve-year-old Prince Lev Lvov goes to live with his aunt at Falcon House, he takes his rightful place as heir to the Lvov family estate. Prince Lev dreams of becoming a hero of Russia like his great ancestors. But he'll discover that dark secrets haunt this house. Prince Lev is the only one who can set them free-will he be the hero his family needs?
Looking for more books? Check out our previous installment here:
Around the World in Children's Books: A - C
Around the World in Children's Books: D - G
Around the World in Children's Books: H - J
Around the World in Children's Books: K - N
Around the World in Children's Books: O-R was guest written by Librarian Rin!
Descriptions provided by the publishers.