Image

Image
Image
To Carnival!: A Celebration in Saint Lucia by Baptiste Paul & Jana Glatt [2021]
Setting: Saint Lucia
Suggested age range: 4-10 years
The sights, sounds and tastes of vibrant Saint Lucia come to life in this cumulative #OwnVoices tale of a girl's journey to Carnival. When a series of unexpected delays disrupts her journey to the big parade, Melba must adjust both her expectations and her route to the festivities. Who will she meet and what will she learn along the way?
Image
Image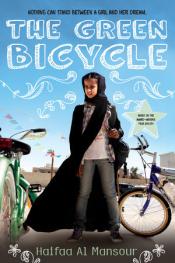 The Green Bicycle by Haifaa al Mansour [2015]
Setting: Saudi Arabia
Suggested age range: 10-13 years
In the vein of Year of the Dog and The Higher Power of Lucky, this Middle Eastern coming-of-age story is told with warmth, spirit, and a mischievous sense of humor.

Spunky eleven-year-old Wadjda lives in Riyadh, Saudi Arabia with her parents. She desperately wants a bicycle so that she can race her friend Abdullah, even though it is considered improper for girls to ride bikes. Wadjda earns money for her dream bike by selling homemade bracelets and mixtapes of banned music to her classmates. But after she's caught, she's forced to turn over a new leaf (sort of), or risk expulsion from school. Still, Wadjda keeps scheming, and with the bicycle so closely in her sights, she will stop at nothing to get what she wants.

Set against the shifting social attitudes of the Middle East, The Green Bicycle explores gender roles, conformity, and the importance of family, all with wit and irresistible heart. 
Image
Image
One Shadow on the Wall by Leah Henderson [2017]
Setting: Senegal
Suggested age range: 8-12 years
An orphaned boy in contemporary Senegal must decide between doing what is right and what is easy as he struggles to keep a promise he made to his dying father.

Eleven-year-old Mor was used to hearing his father's voice, even if no one else could since his father's death. It was comforting. It was also a reminder that Mor had made a promise to his father before he passed: keep your sisters safe. Keep the family together. But almost as soon as they are orphaned, that promise seems impossible to keep. With an aunt from the big city ready to separate him and his sisters as soon as she arrives, and a gang of boys from a nearby village wanting everything he has—including his spirit—Mor is tested in ways he never imagined.

With only the hot summer months to prove himself, Mor must face a choice. Does he listen to his father and keep his heart true, but risk breaking his promise through failure? Or is it easier to just join the Danka Boys, whom in all their maliciousness are at least loyal to their own? 
Image
Image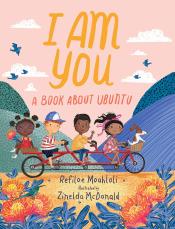 I Am You: A Book about Ubuntu by Refiloe Moahloli & Zinelda McDonald [2022]
Setting: South Africa
Suggested age range: 3-5 years
We may be different, but our hearts beat the same.

In southern Africa, there is a belief called ubuntu—the idea that we are all connected. No matter where we're from or who we are, a person is a person through their connections to other people. With simple, lyrical text and charming artwork, this lively picture book first published in South Africa is the perfect introduction to the concept of ubuntu for young kids. A celebration of friendship and kindness, the book shows children the many ways that we are all one.
Image
Small Mercies by Bridget Krone [2020]
Setting: South Africa
Suggested age range: 8-12 years
Mercy lives in modern-day Pietermaritzburg, South Africa with her eccentric foster aunts—two elderly sisters so poor, they can only afford one lightbulb. A nasty housing developer is eying their house. And that same house suddenly starts falling apart—just as Aunt Flora starts falling apart. She's forgetting words, names, and even how to behave in public. Mercy tries to keep her head down at school so nobody notices her. But when a classmate frames her for stealing the school's raffle money, Mercy's teachers decide to take a closer look at her home life.

Along comes Mr. Singh, who rents the back cottage of the house on Hodson Road. When he takes Mercy to visit a statue in the middle of the city, she learns that the shy, nervous "Mohandas" he tells stories about is actually Gandhi, who spent a cold and lonely night in the waiting room of the Pietermaritzburg train station over a hundred years ago. It marked the beginning of his life's quest for truth…and the visit to his statue marks Mercy's realization that she needs—just like Gandhi—to stand up for herself.

Mercy needs a miracle. But to summon that miracle, she has to find her voice and tell the truth—and that truth is neither pure nor simple.
Image

Image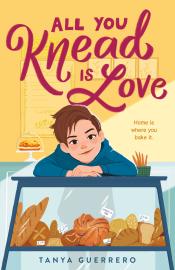 All You Knead Is Love by Tanya Guerrero [2021]
Setting: Spain
Suggested age range: 8-12 years
Twelve-year-old Alba doesn't want to live with her estranged grandmother in Barcelona.

But her mother needs her to be far, far away from their home in New York City. Because this is the year that her mother is going to leave Alba's abusive father. Hopefully. If she's strong enough to finally, finally do it.

Alba is surprised to find that she loves Barcelona, forming a close relationship with her grandmother, meeting a supportive father figure, and making new friends. Most of all, she discovers a passion and talent for bread baking. When her beloved bakery is threatened with closure, Alba is determined to find a way to save it—and at the same time, she may just come up with a plan to make their family whole again.
Image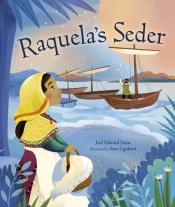 Raquela's Seder by Joel Edward Stein & Sara Ugolotti [2022]
Setting: Spain
Suggested age range: 5-9 years
Raquela yearns to celebrate a Passover seder, but Inquisition-era Spain is a time when Jews must hide their religion. Under the rising moon, her clever papa, the best fisherman in town, creates a unique celebration for his family. In his fishing boat on the sea, far from prying eyes, they celebrate Raquela's first seder with matzah and the Passover story.
Image

Image
The Boy Who Met a Whale by Nizrana Farook [2021]
Setting: Sri Lanka
Suggested age range: 8-12 years
From the author of The Girl Who Stole an Elephant comes another brilliant escapade. A thrilling adventure set in fictional Sri Lanka, jam-packed with peril and kidnap and a huge blue whale!

Razi, a local fisherboy, is watching turtle eggs hatch when he sees a boat bobbing into view. With a chill, he notices a small, still hand hanging over the side… Inside is Zheng, who's escaped a shipwreck and is full of tales of sea monsters and missing treasure. But the villains who are after Zheng are soon after Razi and his sister, Shifa, too. And so begins an exhilarating adventure in the shadow of the biggest sea monster of them all…
Image
Image
The Red Pencil by Andrea Davis Pinkney [2014]
Setting: Sudan
Suggested age range: 8-12 years
"Amira, look at me," Muma insists.
She collects both my hands in hers.
"The Janjaweed attack without warning.
If ever they come--run."

Finally, Amira is twelve. Old enough to wear a toob, old enough for new responsibilities. And maybe old enough to go to school in Nyala--Amira's one true dream.

But life in her peaceful Sudanese village is shattered when the Janjaweed arrive. The terrifying attackers ravage the town and unleash unspeakable horrors. After she loses nearly everything, Amira needs to dig deep within herself to find the strength to make the long journey--on foot--to safety at a refugee camp. Her days are tough at the camp, until the gift of a simple red pencil opens her mind--and all kinds of possibilities.

New York Times bestselling and Coretta Scott King Award-winning author Andrea Davis Pinkney's powerful verse and Coretta Scott King Award-winning artist Shane W. Evans's breathtaking illustrations combine to tell an inspiring tale of one girl's triumph against all odds. 
Image
Image
The Runaways by Ulf Stark [2017]
Setting: Sweden
Suggested age range: 6-11 years 
The Runaways is an adventure filled with warmth and humor from one of the world's great writers. Grandpa's in the hospital and hating it. He swears at the nurses and makes trouble. Ulf's dad finds it too stressful to visit. But Ulf visits Grandpa as often as he's allowed, and when he's not allowed, he goes anyway. Grandpa thinks only of the place he was happiest--the island where he lived with Grandma before she died. He wants to go back, but they won't let him out of the hospital. Ulf and Grandpa take things into their own hands. If running away is the only way to get to the island, then they'll be runaways.
Image
The Wonderful Adventures of Nils by Selma Lagerlöf [1906]
Setting: Sweden
Suggested age range: 5-9 years
Winner of the Nobel Prize for Literature in 1909  — the first woman to be so honored — Swedish novelist Selma Lagerlöf (1858–1940) was a gifted storyteller whose writings were often tinged with the supernatural and rooted in the sagas and legends of her homeland.
She secured her reputation as a children's-book author with  The Wonderful Adventures of Nils, long considered a masterpiece of children's literature. Written at the request of Swedish school authorities and first published in 1906, it is the enchanting and remarkably original tale of Nils Holgersson, a mischievous boy of 14 who is changed by an elf into a tiny being able to understand the speech of birds and animals.
Brilliantly weaving fact and fiction into a breathtaking and beautiful fable, the story recounts Nils's adventures as he is transported over the countryside on the back of a goose. From this vantage point, Nils witnesses a host of events that provide young readers with an abundance of information about nature, geography, folklore, animal life, and more.
 
Image
Image
Nour's Secret Library by Wafa' Tarnowska [2022]
Setting: Syria
Suggested age range: 6-10 years
Forced to take shelter when their Syrian city is plagued with bombings, young Nour and her cousin begin to bravely build a secret underground library. Based on the author's own life experience and inspired by a true story, Nour's Secret Library is about the power of books to heal, transport and create safe spaces during difficult times. Illustrations by Romanian artist Vali Mintzi superimpose the colorful world the children construct over black-and-white charcoal depictions of the battered city.
Image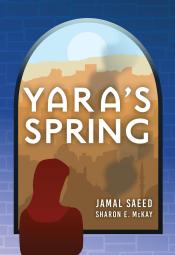 Yara's Spring by Jamal Saeed [2020]
Setting: Syria
Suggested age range: 13+ years
Coming of age against all odds in the midst of the Arab Spring.

Growing up in Aleppo, Yara's childhood has long been shadowed by the coming revolution. But when the Arab Spring finally arrives at Yara's doorstep, it is worse than even her Nana imagined: sudden, violent, and deadly. When rescuers dig Yara out from under the rubble that was once her family's home, she emerges to a changed world. Her parents and Nana are gone, and her brother, Saad, can't speak—struck silent by everything he's seen. Now, with her friend Shireen and Shireen's charismatic brother, Ali, Yara must try to find a way to safety. With danger around every corner, Yara is pushed to her limits as she discovers how far she'll go for her loved ones—and for a chance for freedom.

Inspired by Jamal Saeed's own experiences in Syria.
Looking for more books? Check out our previous installment here:
Around the World in Children's Books: A - C
Around the World in Children's Books: D - G
Around the World in Children's Books: H - J
Around the World in Children's Books: K - N
Around the World in Children's Books: O - R
Descriptions provided by the publishers.